Make it easy to do business online
Improve your online performances with our shopping ads optimizer, repricing, order & warehouse management softwares.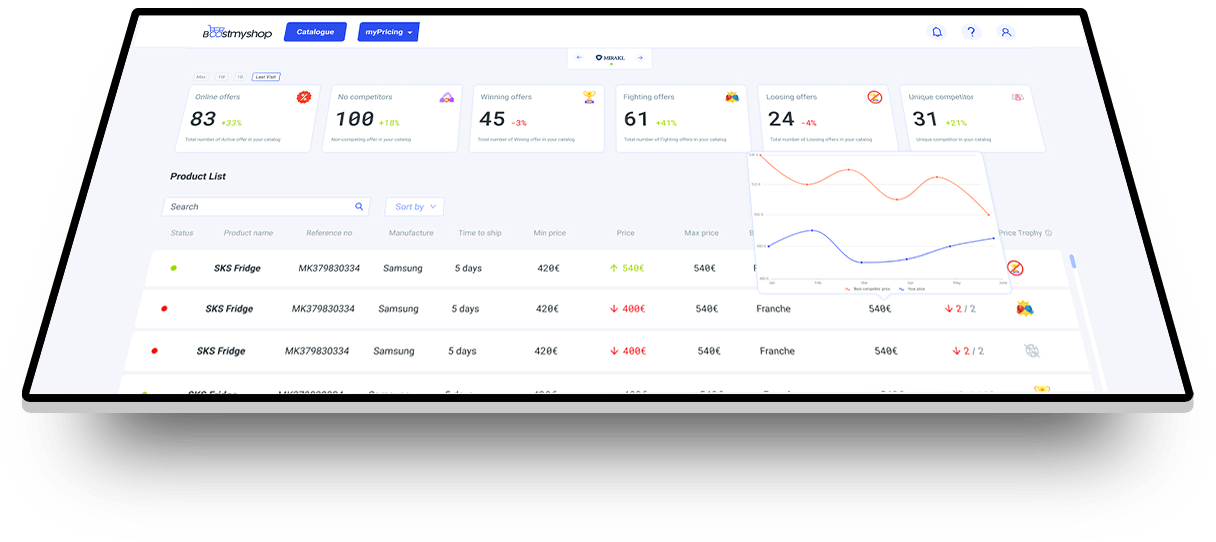 Boostmyshop improves your

performance

from

acquisition

to

delivery

,
through a single, automated management solution.
Centralises your e-commerce management tools with myFulfillment
Willing to improve your warehouse and logistics resources management in order to ensure your customer satisfaction ? Warehouses and stocks, orders processing, transporters management and dropshipping.
Improves your positioning on your whole products catalogue with myPricing
Automate your competitor prices monitoring in order to always rank first. Multichannel price analysis and monitoring, custom reports, margins securing, repricing, retailers monitoring.
Automate and optimise all your Google Ads and campaigns whilst controlling your expenses with myAds.
Advanced setting of your campaigns in a few clicks, and website traffic increase at the best price thanks to myAds, our tool powered by Google's Artificial Intelligence.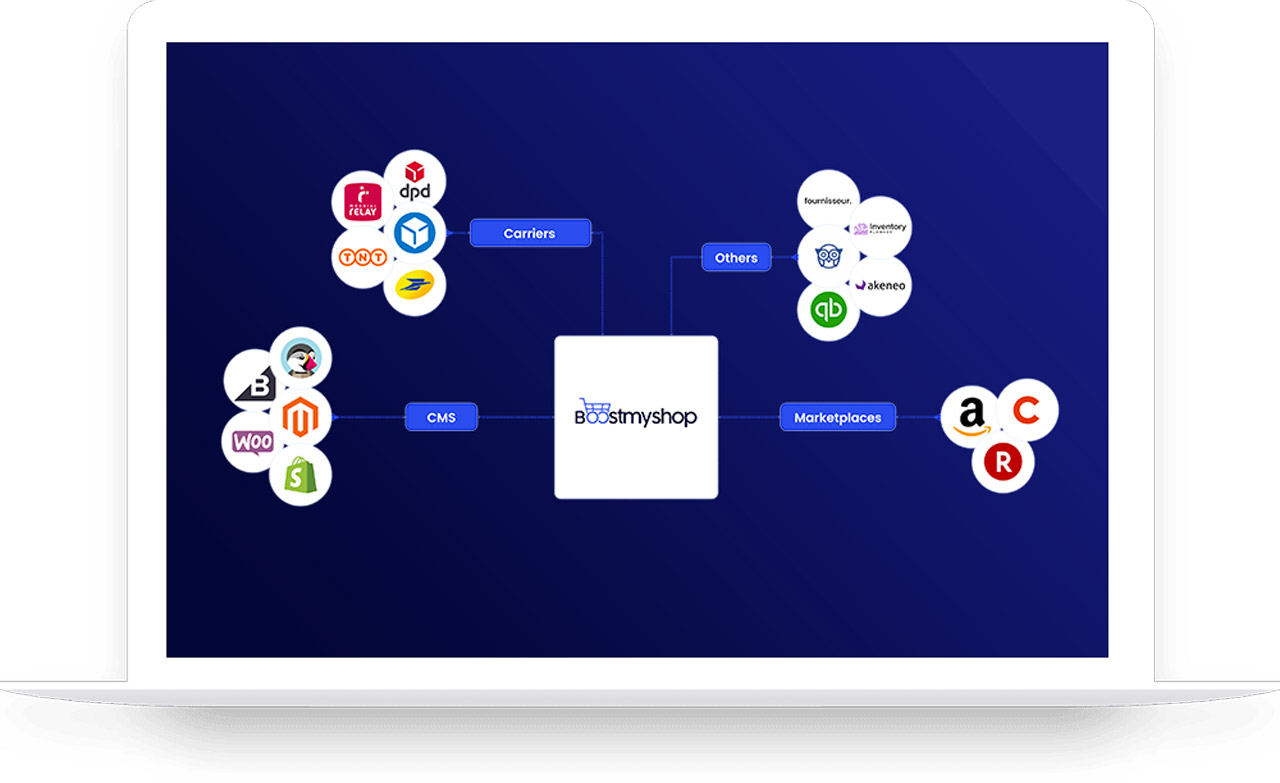 Connected to your environment
Boostmyshop integrates directly with your entire ecosystem, including e-commerce platforms, marketplaces and major POS systems.
testimonials
They talked about it
"A repricing software that does the job despite some bugs, it happens. Nevertheless, the customer service and the technical service are at the top of the top, very reactive and very professional. We always have a very fast response in case of glitch, including in rush period (weekend, black friday, etc.) which reassures a lot."
"Great technology and a top notch, responsive sales and technical team; don't underestimate the advice they can give you, because beyond the technical, you are dealing with online business experts who will help you define a pricing strategy, which will significantly increase your revenue. Thanks to the whole team for taking care of your customers the way you do, 5 stars well deserved."
"We have been using this solution for 1 year and our turnover has increased. The settings are easy and the technical team is available and competent. These tools allow us to manage our e-commerce activity and to free up time for other commercial tasks. I recommend them."
Discover the power of Boostmyshop
Take your e-commerce to the next level
© Copyright - Boostmyshop 2023